11th best course on the planet!
We take the time.
Welcome to Beaver Ranch Disc Golf Course, the best mountain disc golf course there is! In 2021 we were ranked the 11th best course on the planet! Located just 40 minutes outside Denver, CO in the Rocky Mountains. Our course consists of 83 baskets split between two courses, with an onsite, fully-stocked Pro Shop. The premiere course contains 63 baskets (an easy, intermediate, and difficult position on each hole) laid out on roughly 60 acres, and takes 2-3hrs to play. Our second course, the Putt & Approach course, has 20 baskets laid out over 15 acres and takes approximatley 45 minutes to play. All of our staff is knowledgable and eager to help you with everything that is disc golf. See ya on the mountain!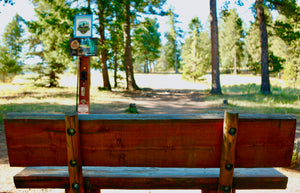 Limited time
Annual Passes Available!
Unlimited play year round, Pro Shop discounts, prioritized play, and early access to new drops
Buy Your Pass